Bereavement Webinar Series - Book Now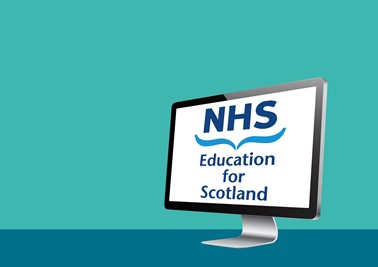 A new monthly programme of webinars hosted by NHS Education for Scotland (NES) will commence later this month, each focusing on a different bereavement-related topic.
Click here for more information / registration links
Sessions will be scheduled at lunchtime or in the early evening and will be of relevance to a wide range of staff across health and social care in Scotland. Each webinar will provide an opportunity to hear from a subject expert and also engage in a Q+A session.
Over the next few months webinar sessions will cover topics including:
- Psychological wellbeing of health and social care staff involved in end of life / bereavement care
- Medical Certification of Cause of Death
- Supporting children who are bereaved
- Managing bereavement in the workplace
- Dealing with bereavement as a health and social care worker in remote and rural communities
- Bereavement following substance use 
The first webinar session will be held on Monday 27th July 12:30-13:30
To be kept informed of future events you may wish to sign up to NES' quarterly bereavement update e-Newsletter or follow @NES_Bereavement