NEW Bereavement Webinar Series - Book Now
NES began a new monthly webinar series in July 2020, covering various death and bereavement-related topics developed for health and social care professionals. Each webinar will provide an opportunity to hear from a subject expert and also engage in a Q+A, either by submitting questions in advance or during the session itself.
Webinar sessions are free to attend.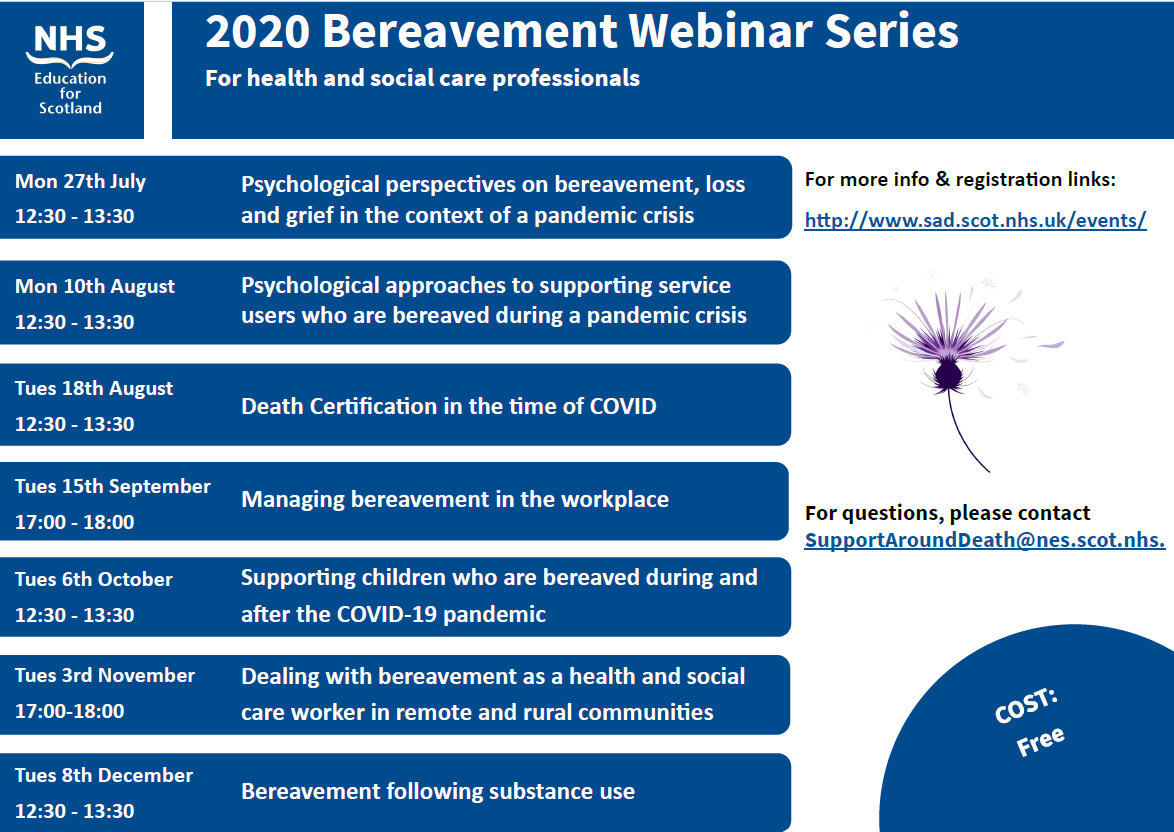 Upcoming Webinar's 2020
Tues 3rd November (17:00-18:00) - Dealing with bereavement as a health and social care worker in remote and rural communities
Pam Nicoll, Programme Director, Remote & Rural Healthcare Educational Alliance, NHS Education for Scotland
Dawn Allan, Spiritual Care Lead, NHS Greater Glasgow & Clyde
Derek Brown, Lead Chaplain, NHS Highland

This webinar will provide a chance to explore the challenges and opportunities that come from working in a remote, rural or island setting; predominantly considering bereavement-related situations but also other contexts more generally. Speakers will share their perspectives on what is different and what is not when working in these areas, and through case examples will highlight particular topics such as maintaining boundaries and confidentiality, staff resilience and wellbeing, and the challenges of living and working in small local communities.
Please note that the presentation section of this webinar will be recorded and made available on this page of our website after the session, however, the Q&A section will not be recorded.
Tues 8th December (12:30-13:30) - Bereavement following substance use
Martha Rae, Senior Virtual Family Support Practitioner, Scottish Families Affected by Alcohol & Drugs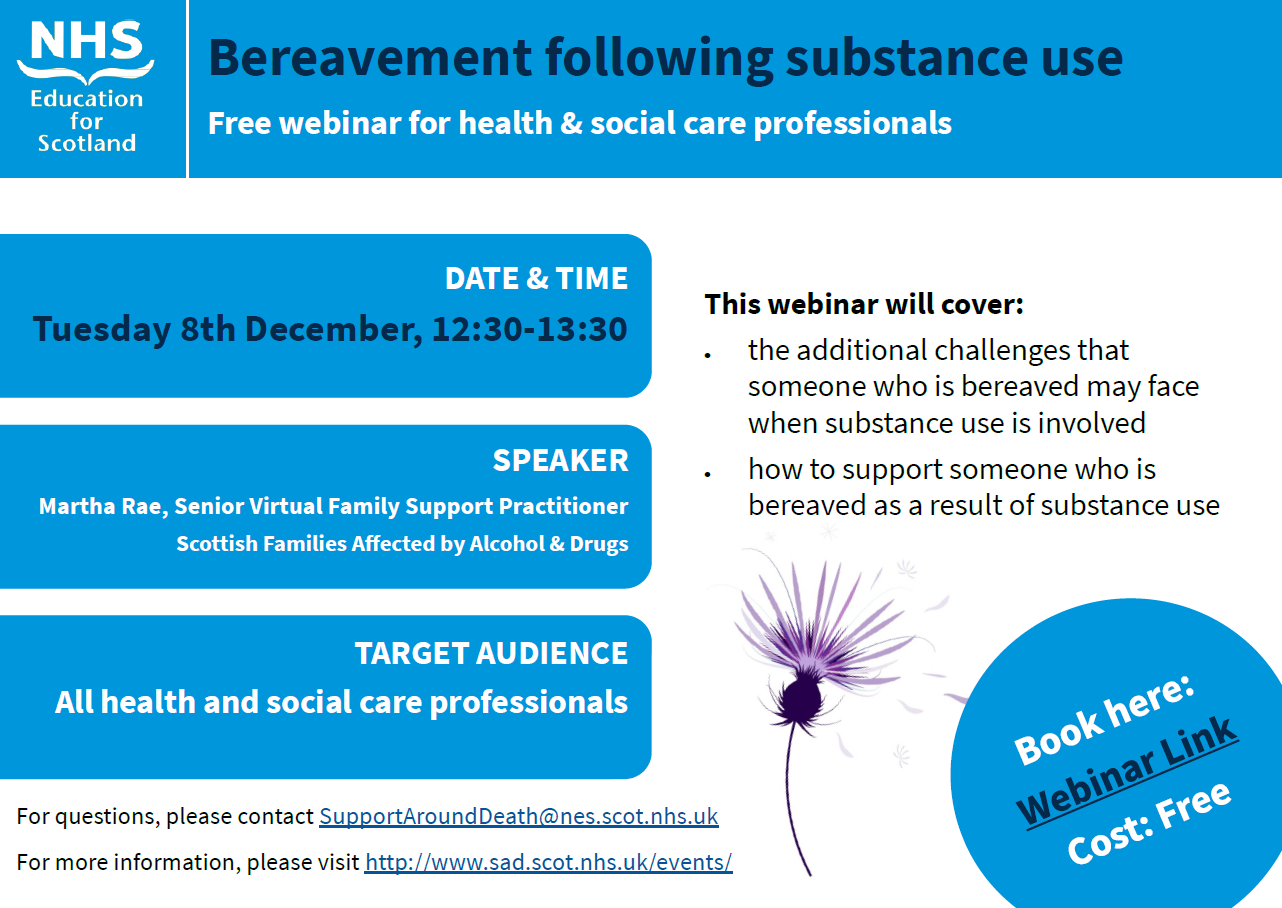 This webinar will cover the additional challenges that someone who is bereaved may face when substance use is involved and how to support someone who is bereaved as a result of substance use.
Bereavement Education Conference
Following the success of the inaugural NHS Education for Scotland (NES) Bereavement Conference in November 2019, the NES Bereavement team are planning a second conference.
Date: Wednesday 24th February 2021
Format: virtual / online event
Registration information coming soon
As a health or social care professional, to be kept up to date with details of future conferences, you may wish to sign up to our quarterly e-newsletter.
If you would like to see film clips or read some of the presentations that were delivered, please click on the navigation bar to visit the 2019 Conference page, where these will soon be added.