COVID-19 Psychological First Aid: New Animation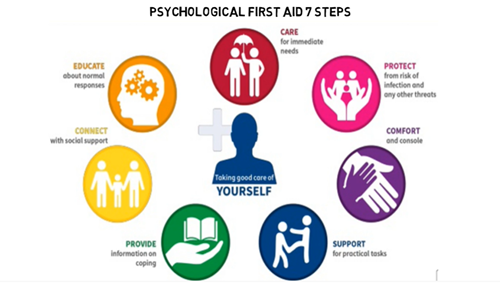 A new Psychological First Aid animation has been produced in partnership between NHS Education for Scotland and West Dunbartonshire HSCP.
It was designed to support anyone who is delivering health or social care to deliver effective Psychological First Aid (PFA) throughout the COVID-19 pandemic. PFA is a humane, supportive and flexible response to people who are in distress or suffering during and after crises or emergencies like the current COVID-19 pandemic. 
In addition to this animation, a dedicated page on psychosocial mental health and wellbeing support for staff and a new Psychological First Aid module has been launched on Turas Learn.
Click here to access this animation.