Breaking Bad News by Phone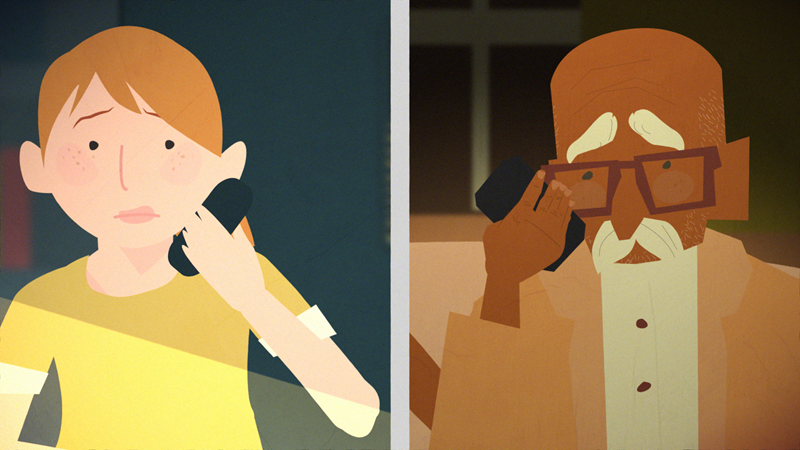 A new animated short film 'Delivering the news of a death by telephone' has been produced by NHS Education for Scotland (NES). This educational resource will be relevant to all staff within health and social care who may be involved in communicating the news of a death by telephone.
The five-minute film is openly accessible on NES' Support around Death website. It is also accompanied by a downloadable summary leaflet of key learning points and questions which can prompt consideration of how delivering the news of a death by phone may differ in different circumstances. For example, if the person receiving the call is in a public place or if they are alone when they are called.
Health and social care professionals may worry about what to say when speaking to a person's next of kin by telephone and may even question whether it is right to communicate the news of a death by telephone at all. This quick to view film resource will support practitioners to have more confidence in delivering bad news when this cannot be done face to face.
This animation is the 14th short film that NES has produced on bereavement-related topics. Collectively these have been viewed over 26,000 times and are being used across Scotland for training purposes and are increasingly also gathering interest internationally. They are all available at www.sad.scot.nhs.uk.
For more information about this or any of the NES bereavement educational materials please contact SupportAroundDeath@nes.scot.nhs.uk