Bereavement Webinar Series 
Please note we do not routinely issue certificates to those who attend our webinars, however we can provide a template for attendees to complete. If you would like to receive on please contact SupportAroundDeath@nes.scot.nhs.uk.
See below for details of upcoming sessions for 2023.
For recordings and slides from previous bereavement webinars, please visit our Previous Webinars page. 
Bereavement Education Conference - The Grief We Carry
 NHS Education for Scotland are very pleased to be hosting its fourth bereavement education conference 'The Grief We Carry' on Tuesday 28th November 2023. This free, one-day virtual event will be relevant to all health and social care staff.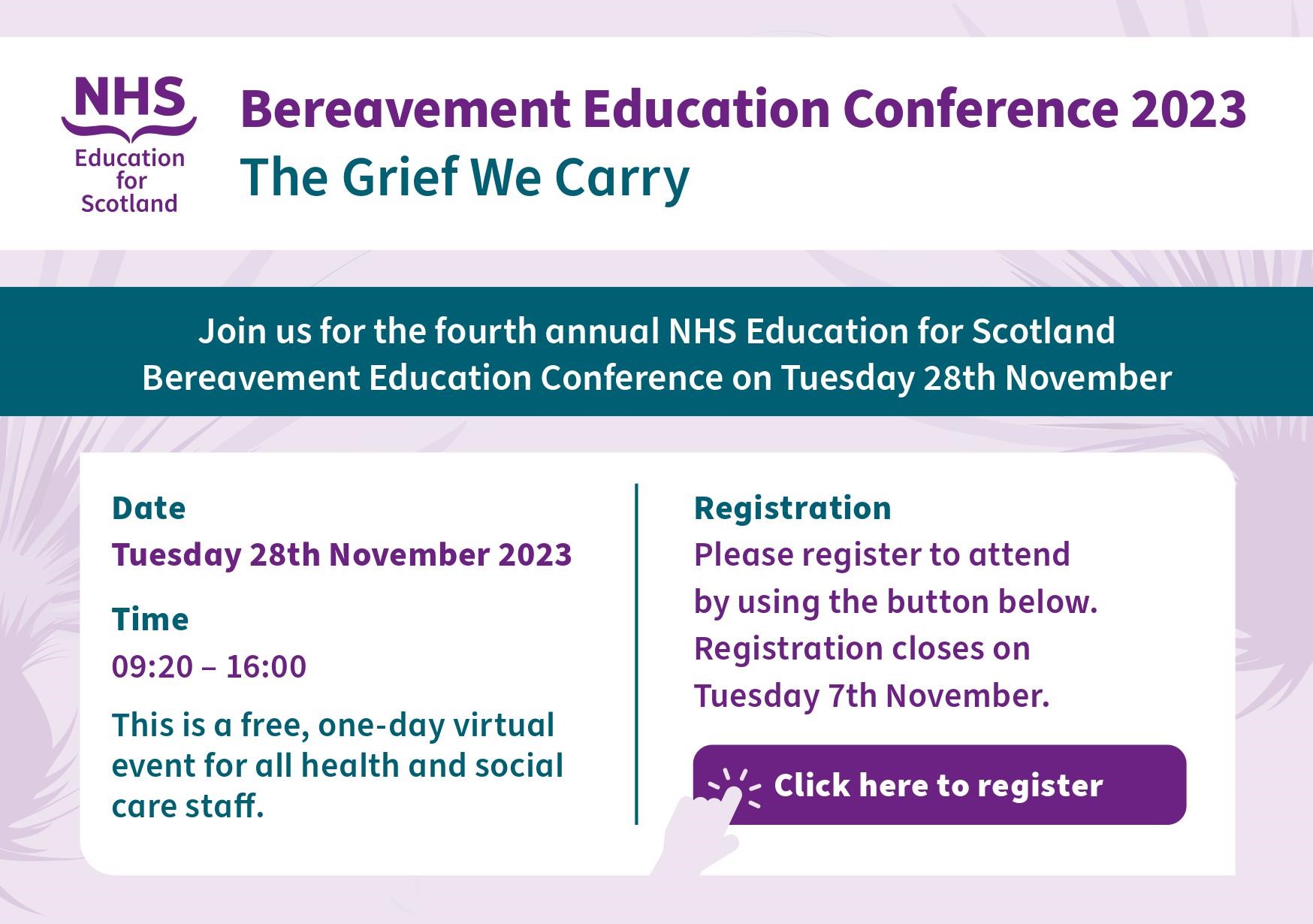 To register, please click the above image or register here now.
To view the programme, please click here. 
To view the full flyer, please click here.
For further information including details regarding poster abstract submission and deadlines, please visit the NES Events website.