Bereavement Education Conference 24th November 2022 - Register your place now! 
We're pleased to let you know that registration is now open for the upcoming virtual NES Bereavement Annual Conference 'Exploring bereavement from a new perspective' on Thursday 24th November.
To register your place at the conference please visit the Conference webpage  or click on the flyer below where you can also view the Programme and find out how to submit poster abstracts.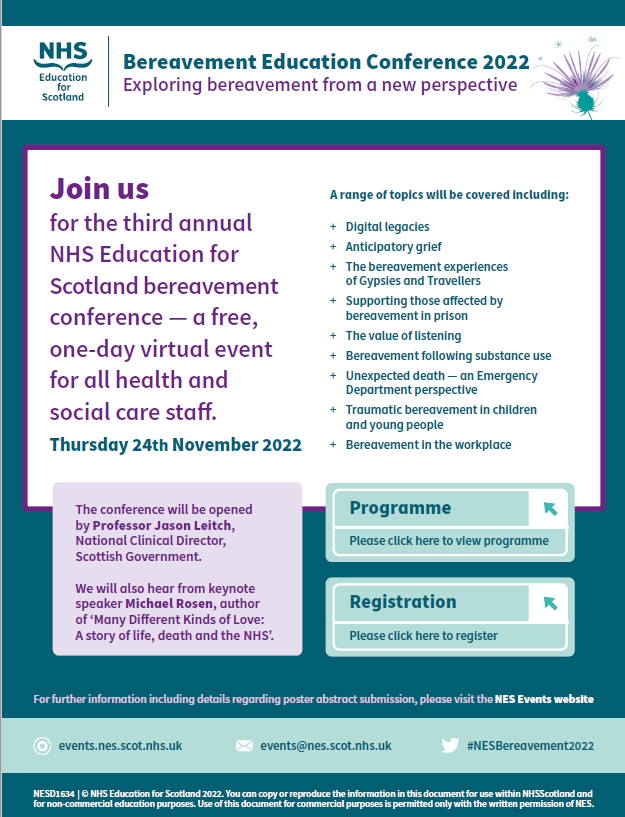 To be kept informed of future events, you may wish to sign up to NES' quarterly bereavement update e-Newsletter or follow @NES_Bereavement