This Monday 27th August, the NES Bereavement team were represented at the annual Association for Medical Education in Europe (AMEE) conference, hosted in Switzerland. Attended in person by Dr. Natalie Smee, the NES stall displayed our newest poster, titled 'An Educational Approach to Support Family Witnessed Resuscitation – Enhancing Continued Professional Development Through Animation'. This poster accompanies the animation work available to watch on our video wall.
A digital copy of our poster is below - please click on it for an enlarged view.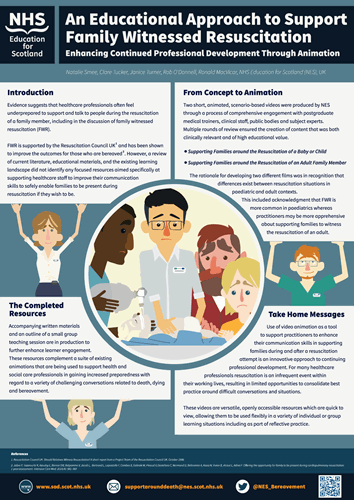 Contributing authors of the poster are Natalie Smee, Clare Tucker, Janice Turner, Rob O'Donnell, and Ronald MacVicar.